SOTT...Here's to a brighter future together!
SOTT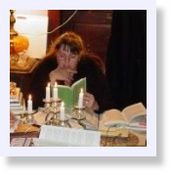 Signs of the Times, or SOTT.net, was
launched on March 26, 2002
by
Laura Knight-Jadczyk
.
A historian and author of repute in her own right, Laura Knight-Jadczyk is the wife of renowned theoretical physicist,
Arkadiusz Jadczyk
, one of the world's few living experts in hyperdimensional physics.
SOTT.net is a research project of the non-profit Quantum Future Group (QFG). The project includes collecting, arranging, and analyzing news items that seem to best reflect the movement of macrocosmic quantum energies on the planet. This research further includes noting whether or not human beings, individually and/or collectively, can actually remember from one day to the next the state of the planet, and whether they are able to accurately read that information and make intelligent decisions about their future based on that knowledge. In short, SOTT.net is an experiment.
While the site began as a one-woman operation, this work quickly attracted some truly fine, open minds - people interested in truth, many of whom are scientific professionals and whose work on SOTT is anonymous for their own protection. Our work has been attacked, suppressed, and marginalized by the Powers That Be in ways that no other work has been, so we must be on the right track!
In 2009, SOTT successfully defended a First Amendment suit that attempted to learn the names of its editors. The attempt failed. After eight years, SOTT still refuses commercial advertising and support, and achieves its objectives via its own resources and some reader donations. Any and all "advertisements" you see on our site are included either to help in the fight against psychopathy and its effects on our world, or to help fund our continuing efforts.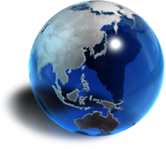 Today, SOTT is comprised of an international body of 76 volunteer editors, including many leading-edge professionals in the so-called hard sciences, medicine, history, sociology, psychology, engineering, and information technology. Whatever the topic, SOTT.net has an expert (or two!) who handles content in that particular field.
SOTT.net stands out from the crowd not only for its commentary on world events and tracking of global trends, patterns, and energies, but also due to its
original content
from hard-hitting and insightful authors such as Joe Quinn. In addition, SOTT's
Connecting the Dots
series has rapidly become a monthly "must-read" for millions around the world.
From humble beginnings, Signs of the Times has rocketed to over 1.7 million hits a day. The editorial team would like to thank all of our readers for your unwavering support over the years.
Here's to a brighter future together!
A découvrir aussi
Membres qui aiment ce contenu
⨯
Inscrivez-vous au blog
Soyez prévenu par email des prochaines mises à jour
Rejoignez les 4 autres membres